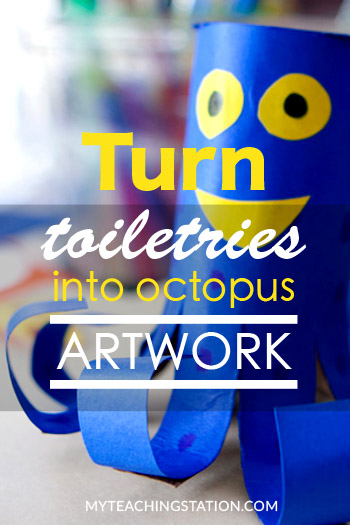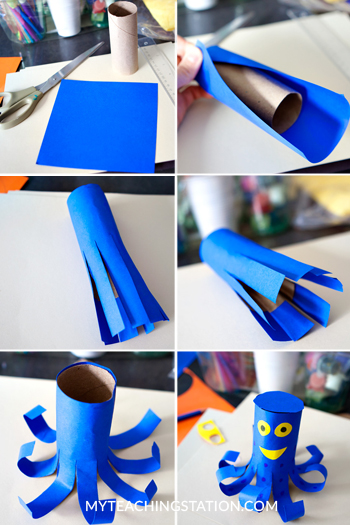 This toilet roll octopus is an easy craft activity for toddlers. Teach your child the letter O for Octopus and expose them to the sea animals.
Supplies you will need:
1 recycled toilet paper roll
Paint or colored paper
Scissors
Markers to draw eyes and circles
Directions:
Cut the colored paper 3/4 longer than the toilet paper's height. (or paint the toilet paper roll and let it dry instead).

Wrap the colored paper around toilet paper roll and clue the ends.

Cut 8 strips legs 2/3 of the length of the toilet paper.

Curl it the strips.

Mark your eyes and circles.

Display your newly creative art craft where daddy can see it!