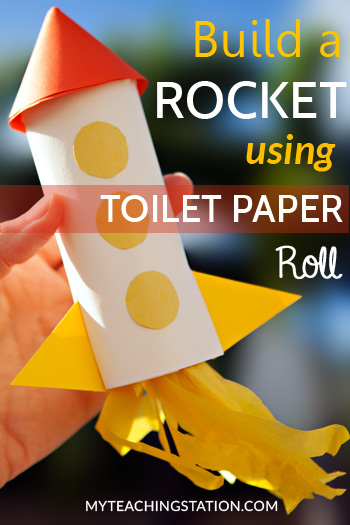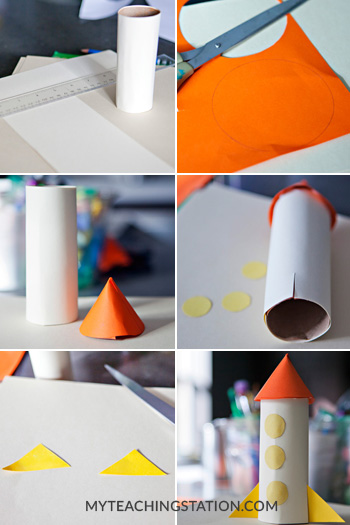 Make a rocket with a toilet paper roll and colored paper. This rocket may not get launched into outer space but this art project will sure be a hit with the kids.
Supplies you will need:
3 sheets of paper (orange, white and yellow).
Scissors.
Paper glue (or stapler).
Toilet paper roll.
Yellow tissue paper.
Directions:
Cut the white paper using the length of the toilet paper roll to wrap it around it.

Cut out a 2" radius circle from the orange paper and wrap it around to make a cone.

Glue the cone on top of the toilet paper roll

Cut out three small circles from the yellow paper to make the windows of the rocket.

Cut out two small triangles to make the base for the rocket.

Make two small cuts (1" long) at the bottom of the toilet paper and insert the triangles.

Glue the yellow circles on the toilet paper roll.

Add the yellow tissue paper at the bottom.