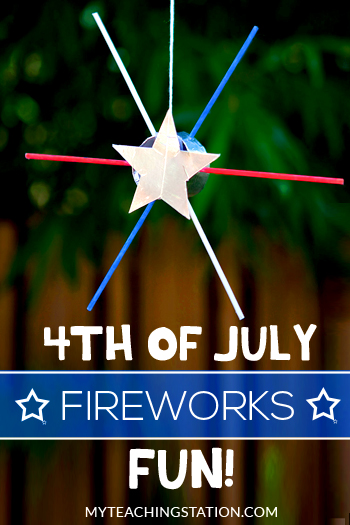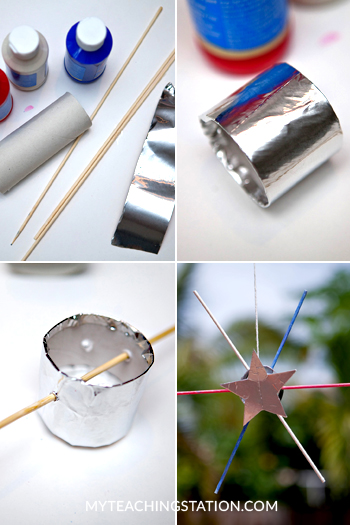 Simple fireworks kids craft to celebrate 4th of July.
Supplies you will need:
1 toilet paper roll.
3 skewer sticks.
Silver tape.
Blue, red and white paint.
Paint brush
Scissors.
Scotch tape or paper glue.
String to hang fireworks.
Directions:
Gather your materials.

Cut a small ring of the toilet paper roll and wrap a piece of the silver tape around.

Put the skewer through the toilet paper roll ring to create the holes.

Paint and attach skewers, then cut a star from the silver tape.

Done! Now you can attach a string to hang the fireworks.